Attestation Services in Dubai, Abu Dhabi, Sharjah UAE
The United Arab Emirates is one of the largest economies in the Middle East and the world. With an outstanding human development index, it's most definitely a sought-after place to migrate into and work or study. Every year, millions of foreign nationals move to the UAE for education, employment, and business opportunities. At
Notary public Dubai
, we help businesses and individuals have their documents duly attested in order to help them achieve their unique goals. Our team of attestation specialists based across the globe can help applicants with regards to the proper handling of documents for UAE legalization.
Requirements for UAE Attestation Service
There is a procedure that involves a number of steps which need to be followed when documents are attested in UAE and considered legal in the country. Requirements have to be submitted, which include a declaration form, power of attorney (as needed), and identification cards. Typically, the attestation process that our team goes through involve going to several different government authorities to verify the authenticity of documents.
Take note: certification from different institutions are required in order to ensure documents are attested.

Attested or legalized documents will help eradicate worries with regards to the authenticity of documents. It also eases certain processes that are associated with most international endeavor. The attestation service in UAE that we provide will be necessary for your cross-border initiatives involving career or personal advancements.

Show more
Make An Enquiry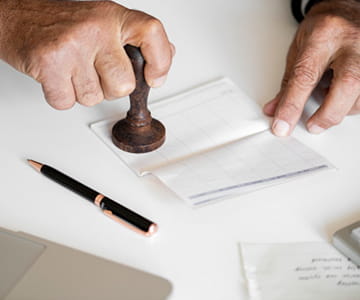 Why Attestation Service in Dubai UAE is Important?
As you are reading this, it is very likely that you already have a reason as to why you are considering an attestation service in UAE. A lot of individuals and businesses have sought our help because attestation of documents is needed.
Individuals and businesses required attestation services for following:
Consulates or embassies for passport or visa issuance
Ministry of education requirement for equivalency
Immigration office for emigration request, work status change, or visa application
Verification for world education services or international qualifications assessment
Transfer of ownership of asset or owning an asset
Marriage, including a marriage contract dissolution
Obtaining approvals and licenses
Procurement of new documents from a vital record office or registry
Tax relaxation or avoidance of double taxation
Advances and loans from banking and financial institutions
Trade and commerce activities such as the movement of products and services
Acquisition, merge, and closure of businesses
Expansion of business across boundaries
Opening of offshore businesses
Registration with regulatory offices
Our team provides attestation service in UAE for any kind of document that is issued overseas. The process, take note, can vary, greatly depending on the laws of the originating country and the document. There are some countries that require original certificates to process attestation of documents, while some only need certified true copies of documents.
The rejection or approval of document attestation will solely be based on the discretion of concerned government authorities. The processes and requirements for attestation service in UAE will often vary depending on the policies of the departments that are involved, as well as their terms and conditions. We suggest you talk to our team to get an updated list of information for the legalization of your documents.
Attestation or legalization of documents in UAE is an in-depth process wherein governmental bodies endorse documents which have provided enough evidence for their authenticity. Attestation process assures a receiving country and organization regarding the authenticity of a document. With our team's help, you will be able to experience a less stressful experience in getting documents attested across several departments in and out of UAE.

Show more
Process for Attestation of Documents for UAE
The proper procedure for attesting documents has to be followed when attesting documents for use in the UAE. Our team will request copies of the requirements for attestation which include a declaration form, power of attorney, and passport or identification papers of the applicant. In addition to that, our team takes care of the following for our clients:
Legally translating documents to Arabic (if applicable)
Procurement of replacements or newly issued documents (for documents that are invalid or outdated for attestation or legalization)
Notary attestation
Attestation by the Department of Education in the document's issuing country (for educational certificates)
Attestation by the Ministry or Dept of Foreign Affairs (UAE)
Attestation by any concerned embassy or consulate
Document Attestation in UAE
The United Arab Emirates is among the famous nations that welcome foreigners for doing business in, working, and living. At Private Notary Dubai, we help our clients with the crucial procedure that is carried out every single time a person or business plans on coming to UAE: document attestation.
It's very important to authenticate documents that are required by government authorities because only attested documents are considered valid in UAE. If you want to talk to our team regarding the legalization of your documents, call us today!

Show more