Degree Certificate Attestation UAE
Educational degree certificates or academic certificates are used in certifying certificate holders have received a certain level of education or have passed a series of examinations. Educational degree certificates, if issued from different jurisdictions outside the UAE, are to be attested in order for them to be legal in UAE. An educational or academic that is issued by a uni, school or any educational institution has to certify that a certain educational certificate was indeed issued by them. Other authorities that have to certify the authenticity of a document such as a degree certificate include public notaries, issuing country's embassy or consulate, and UAE Ministry/Department of Foreign Affairs.
At Notary Public Dubai, we offer the following attestation services for educational certificates:
Degree certificate attestation in UAE (BA, BBA, Btech, etc)
Post graduation certificate attestation in UAE
Diploma certificate attestation in UAE
SSLC certificate attestation in UAE
Degree certificate attestation in UAE, with the help of our attestation team, allows applicants to prove their certificate's authenticity regardless of which country a certificate originated from.
Reasons Why Educational Certificates Need Attestation
Some common reasons as to why educational certificates go through attestation service in UAE are as follows:

For migration purposes;
For pursuing higher studies;
For job applications;
For residence visa applications;
For business purposes
Documents that our team of attestation specialists in UAE will help you compile for the attestation process are as follows:
Consolidate mark sheet
Mark sheet for the final year
Bonafide letter
Passport copy and other identification cards
Show more
Make An Enquiry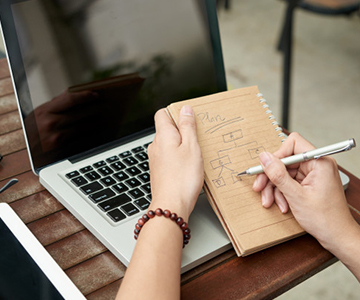 Degree Certificate Attestation Process
Degree certificate attestation in UAE is a service that we provide, which we handle for our clients from start to finish. Our team of attestation experts can attest degrees from over sixty countries across the globe. Here is how our specialists carry out attestation of degrees in UAE:
Review and consultation – we will request copies of your documents, so we are able to verify the accuracy of details that are in the degree. We will then identify and provide you with the scope of the attestation service, associated cost, and the timeframe for the attestation process.
Collection of requirements – as soon as you give the confirmation to proceed with the attestation service, we will collect the requirements for degree attestation in UAE. In the event that the original documents are still overseas, it's best to address the delivery of the documents to our address in order to save time.
Attestation with UAE embassy in issuing country of degree – this is a mandatory phase for attestation for certificates. The degree will have to be stamped by a UAE embassy in the issuing country of the degree.
Attestation with issuing country's embassy in UAE – our experts will then take the stamped degree to the document's issuing country's embassy tat is located in UAE.
MOFA attestation – this is the last phase of degree attestation in UAE. When the Ministry/Department of Foreign Affairs provides it clearance with the attestation application, they will provide their stamp and seal.
Take note: different countries have several different ways in processing degree certificate attestation for UAE. To give you an example, if a degree is in the English language, the process will involve official translation to Arabic. If the documents that are presented to authorities are questionable and/or incomplete, there will be no refunds for the application fees even when they the application is rejected. This is one of the reasons why it is best to allow experts handle the process for you.

Show more
Why Choose Us
We are the go-to attestation team of thousands of individuals and businesses not only in UAE, but across the globe for a lot of reasons such as the following:
Competitive pricing – we strive in maintaining a competitive price for our educational attestation service in UAE so our clients receive the best value.
World class customer service – if there is one thing which matters more than the pricing, it is the support that is offered by our seasoned attestation specialists. Customer support (and good quality for that matter) is a must for attestation as you would want to know the progress of the service. Attestation can be a very tricky business, which is why it is only right to have a team that will answer your calls and emails promptly. With our team, you know we are only a call away!
One stop solution – apart from degree attestation service, we can also help you in the attestation of several different kinds of documents to make them legal in the eyes of the law in UAE! This includes birth certificates, marriage certificates, and death certificates among others.
To address any concerns or questions you might have regarding our attestation service in UAE, call us! Notary Public Dubai's attestation team are ready and willing to help you get started on achieving your unique goals and requirements.

Show more